Natural silk at the heart of every unique piece.
Not Just Pajama was born from a passion for SILK.
When a group of young fashion designers started the company in London 2015, they had one goal - to create silk products that are as young and fashionable as they are luxurious.
Made from the finest, sustainably sourced silk, our mission is to bring "Gentleness to wear" to answer to a fast-paced life for independent and gentle souls.
A beautiful blend of silk and art design, that's Not Just Pajama, and it's in our DNA. Behind every design lies a story waiting to be told. Behind every set of pajamas, a story waiting to be written.
We will be more than happy to celebrate very moment with you.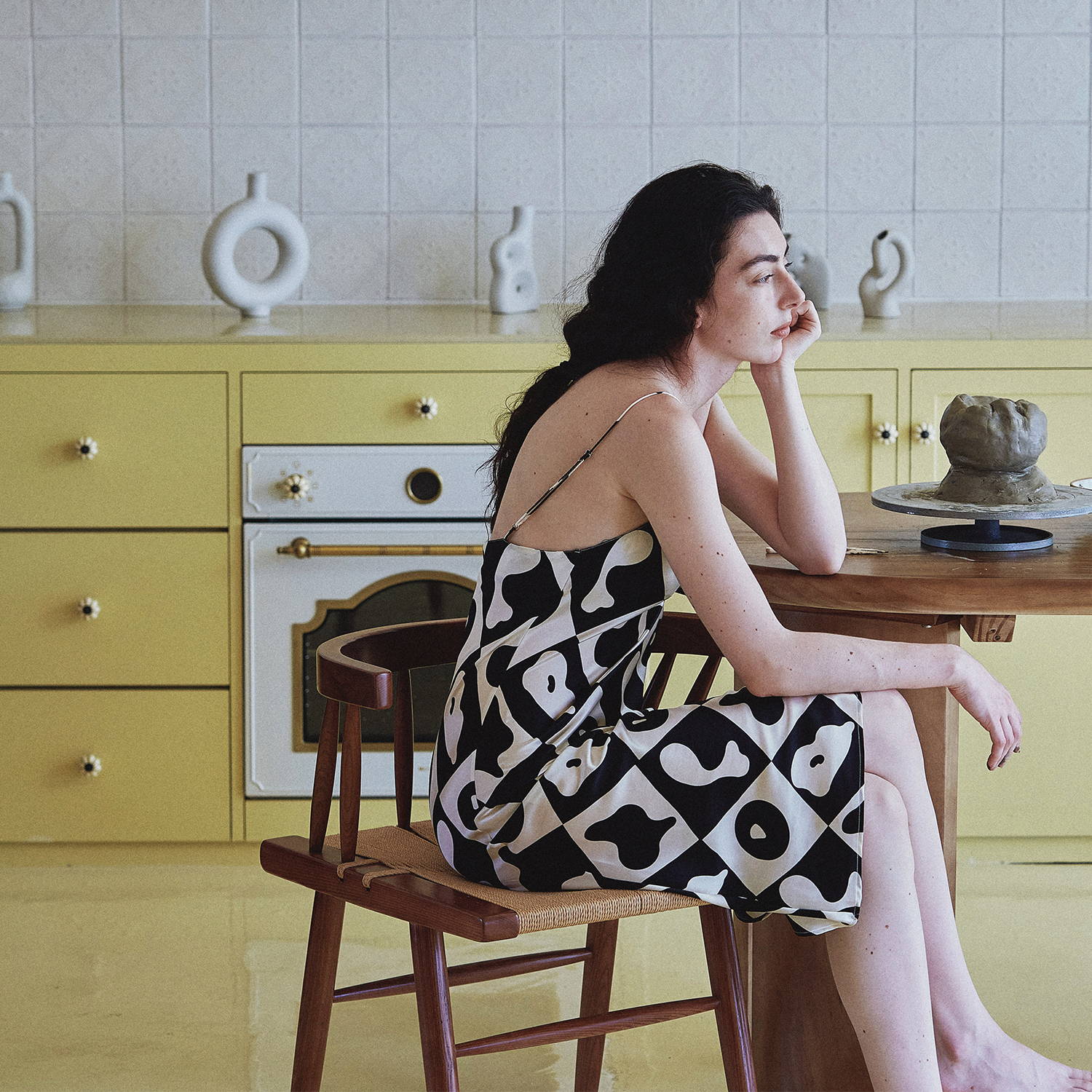 As our brand name "NOT JUST" PAJAMA - our ethically hand-made, high-quality silk pajamas are multipurpose and suitable for many occasions.
Our silk pajamas are dressing pajamas, designed to help you feel comfortable, healing, confident, joyful & beautiful — regardless if you are wearing them in the comfort of your own home, to the office, on the streets, or on a vacation.
Moreover, they can be perfect gifts for yourselves, your loved ones, friends and families. Not just because we provide 100% recyclable gift wrapping for every order, but also our silk pajamas can be personalized with monogram for FREE! This is committed to creating an elegant, time-honored experience with silk, all while adding a custom touch that makes every product feel truly personalized. - We've found a perfect way to express your care & love!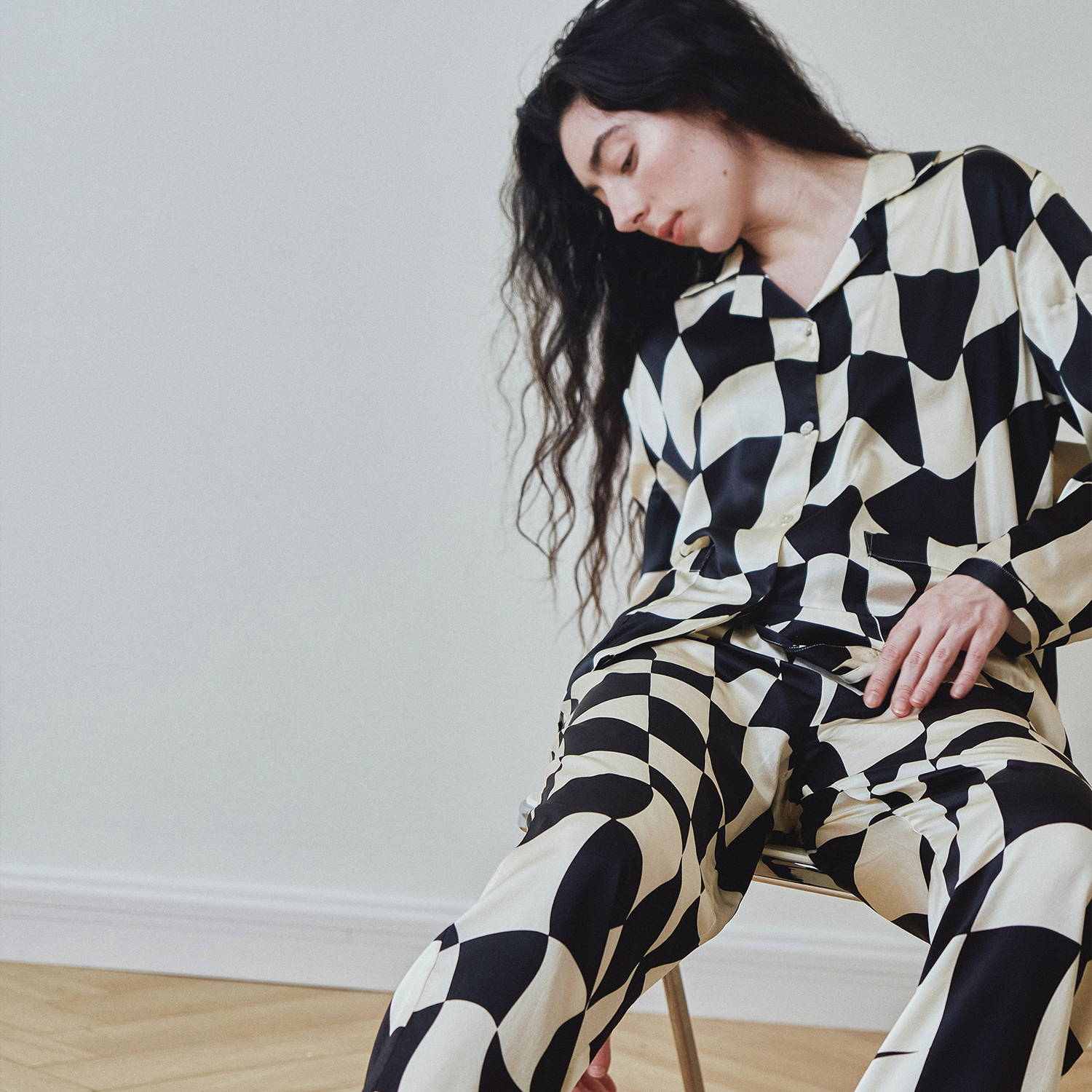 We love silk! It's natural, reliable and premium.
Silk is an organic fiber with a relatively low carbon footprint, low soil and low land impact. As in everything we do, we carefully consider where we source our materials from. This is why our products are made from only the highest quality, ethically sourced silk. We only use natural dye that is free of harmful chemicals and pollutants.
Silk is simply beautiful to look at. Its beautiful sheen comes from the triangular prism-like structure of the fiber. There's no fabric so loved and luxurious as silk. From Chinese empresses to Roman royalty, silk truly is the queen of fibers. Wearing silk pajamas and sleeping on silk feels like sleeping on clouds. It is a treat for your senses, since mulberry silk is known for its breathability, hypoallergenic, and moisture retention.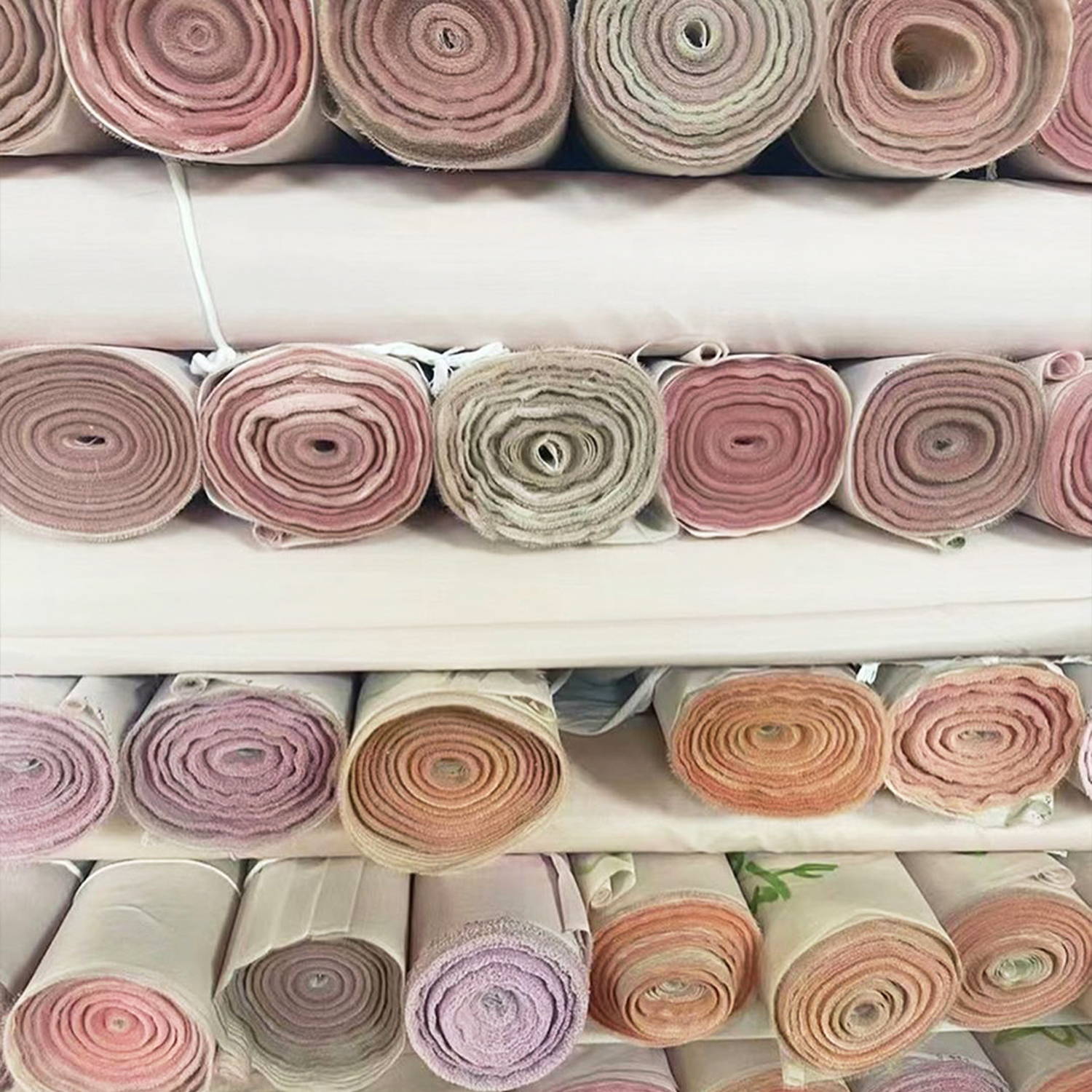 We are committed to preserving exceptional SILK craftsmanship. All our products are handmade by our highly skilled Makers at our own workshops based in Suzhou & Shanghai, China. A minimum of equipment is used in its production which allows us to reduce carbon emissions.
Our Makers are some of the most talented, dedicated and caring craftsmen and women. They are the heart of Not Just Pajama and many have been with us since we first opened our Workshop in 2018. They have over 20 years of experience in silk industry and are the reason we're confident that our silk pajamas will bring you great wearing experience and joy. Our Makers love what they do and do what they love. Because there is something truly wonderful about creating a set of silk pajamas and bringing the most beautiful & comfortable thing to the world.
Our workshops have been certified TüV SüD, an internationally recognized German safety and quality inspection provider, making sure that our workers are safe and protected.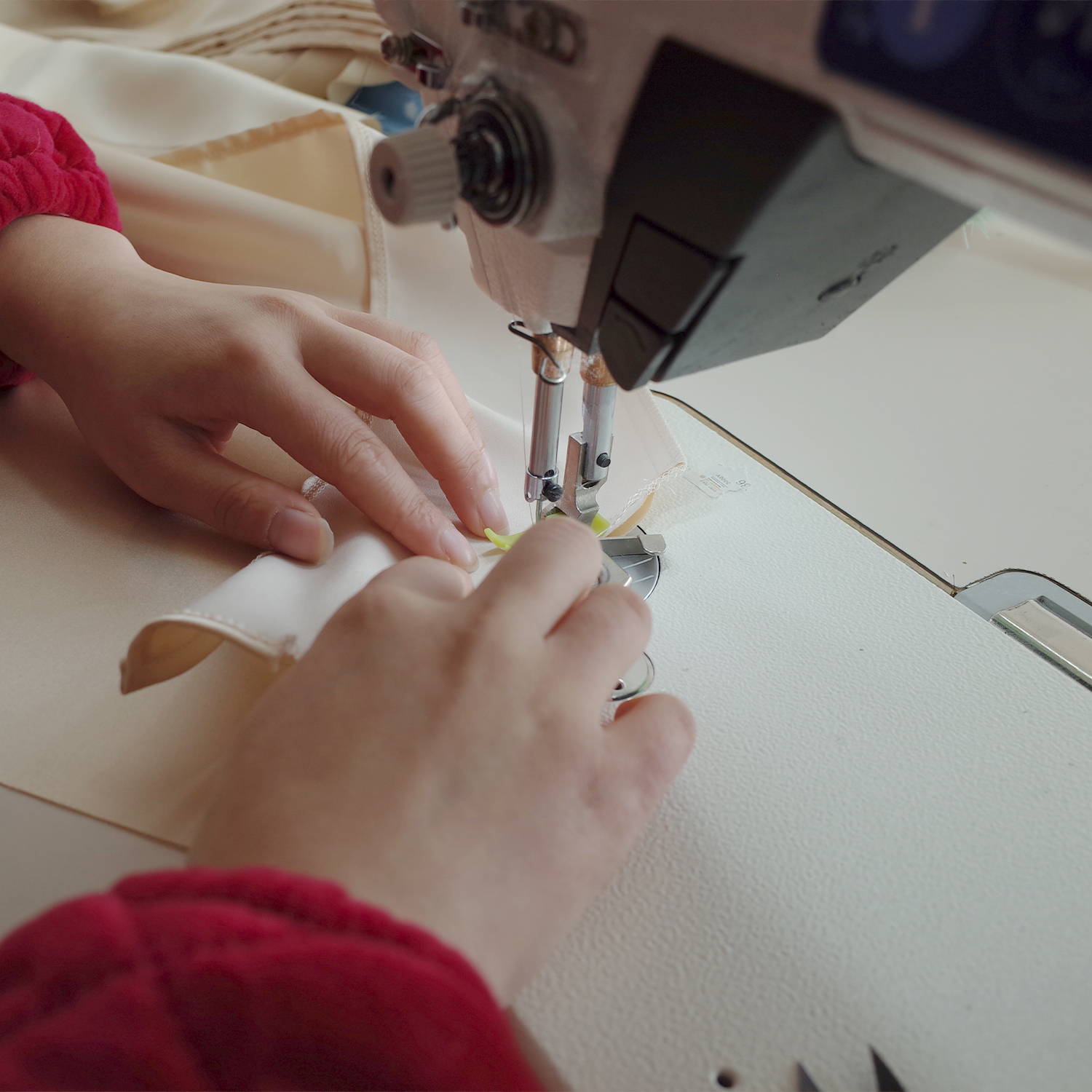 Not Just Pajama was picked and recommended by many well-known fashion magazines and editors, including BAZAAR UK, ELLE, GRAZIA UK, Vogue, GLAMOUR, COSMOPOLITAN, Forbes, US Weekly, GoodMoods & Evening Standard.
Our Velvet Slippers, French Style Silk Walking Pajamas, The Dream Series, Queen Of Chess Series are picked mostly by fashion editors and influencers.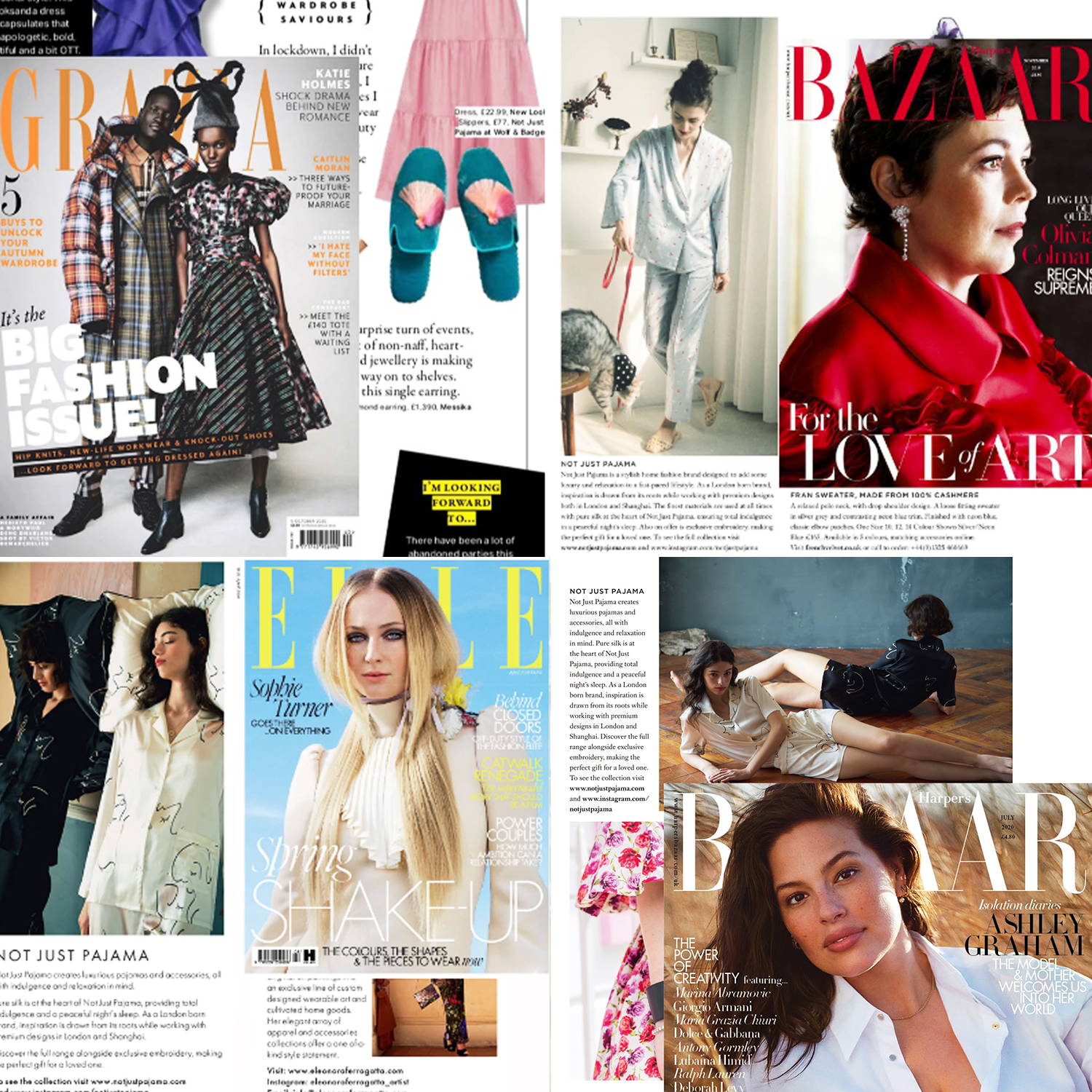 Collaborations & Partners
Not Just Pajama, as strong supporters of slow fashion, is developing globally and sustainably, working with many ethical partners, including Wolf&Badger, Seezona, The Canvas, Long Design Club and many other buyers & retailers around the world.
Not Just Pajama was selected as an official partner of Première Classe Paris, during the Pairs Fashion Week 2021.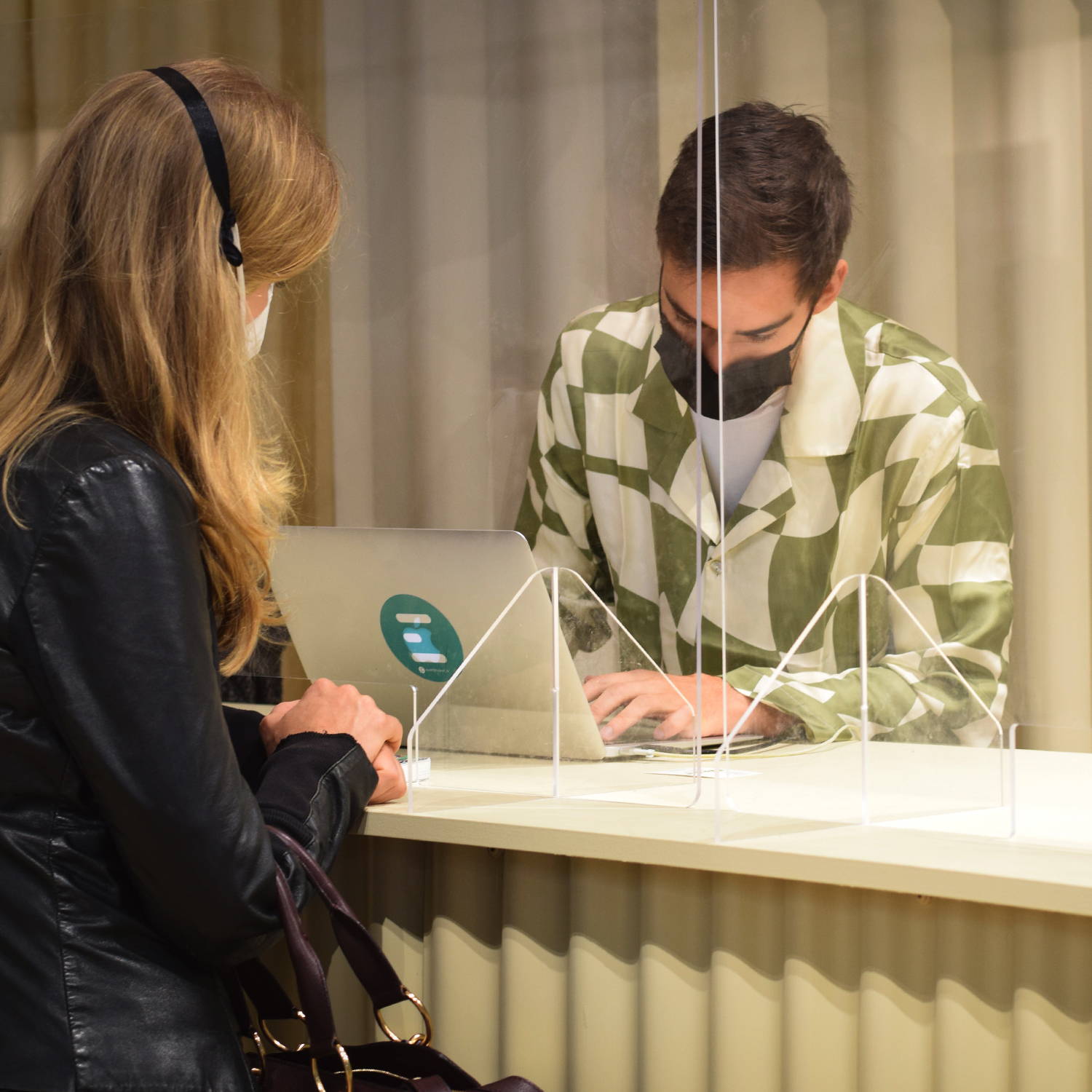 We don't just sell silk Pajamas

Make your dream silk pajamas come to life for most of the occasions.

We use the finest non-toxic organic silk. We don't use huge equipments.

We ship every single order for free, with no minimums or tiers whatsoever.

Gift Wrapping is offered for every single order for the best gifting experience.